Hi-Class Guitar Center: From Music School to Legendary Guitar Store
For the Love of Music and the Love of Quality Instruments
It's no question that guitars are the most favored stringed instruments of the era. Why wouldn't they be? They're easy to learn, they're not too big, and they're portable. But more importantly, they're the kind of instruments that can be played solo or played in a group alongside other instruments as well. This is the reason why music lovers tend to choose guitars as a primary instrument.
In 1977, the Nakornluang School of Music was established in order to help kids with a fondness for international music learn and refine their musical skills. Later on, the school discovered that instruments that were up to standard would be easier for the students' practicing and learning process. This was when the school started bringing in and distributing quality musical instruments to students at affordable prices. Coincidentally, at the same time, musicians' needs for premium instruments being on the rise ultimately led to the opening of the "Nakornluang Music" (Hi-Class Guitar Center) guitar store for guitar lovers to have access to quality guitars, as well as other accessories.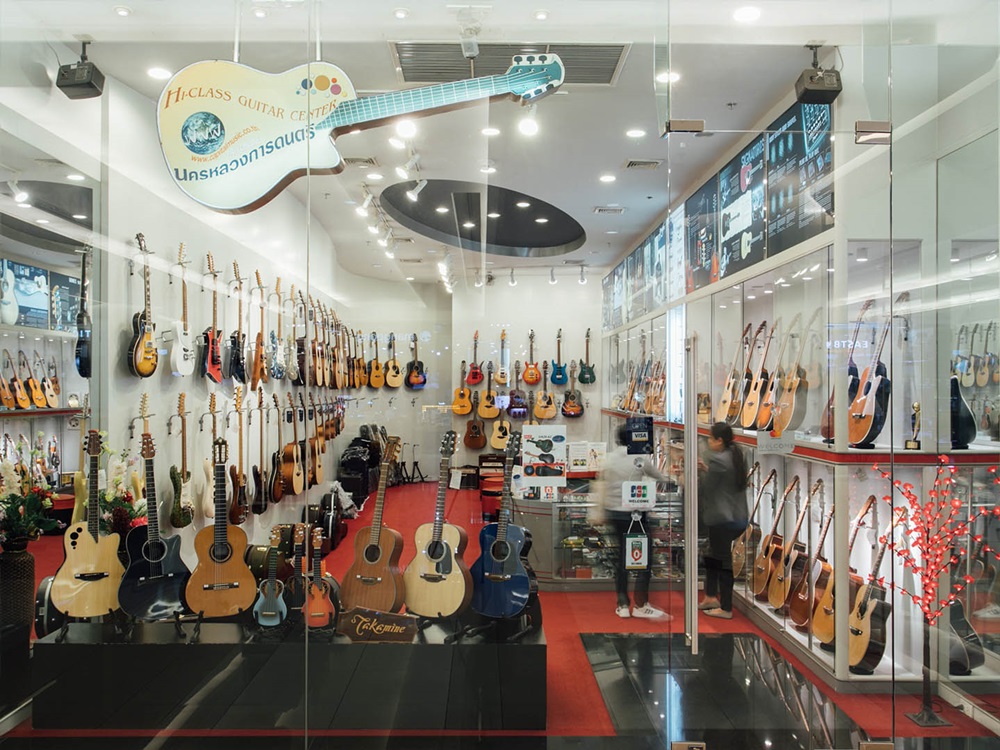 This was the beginning of a music school that became a guitar store with a history that spans over 40 years!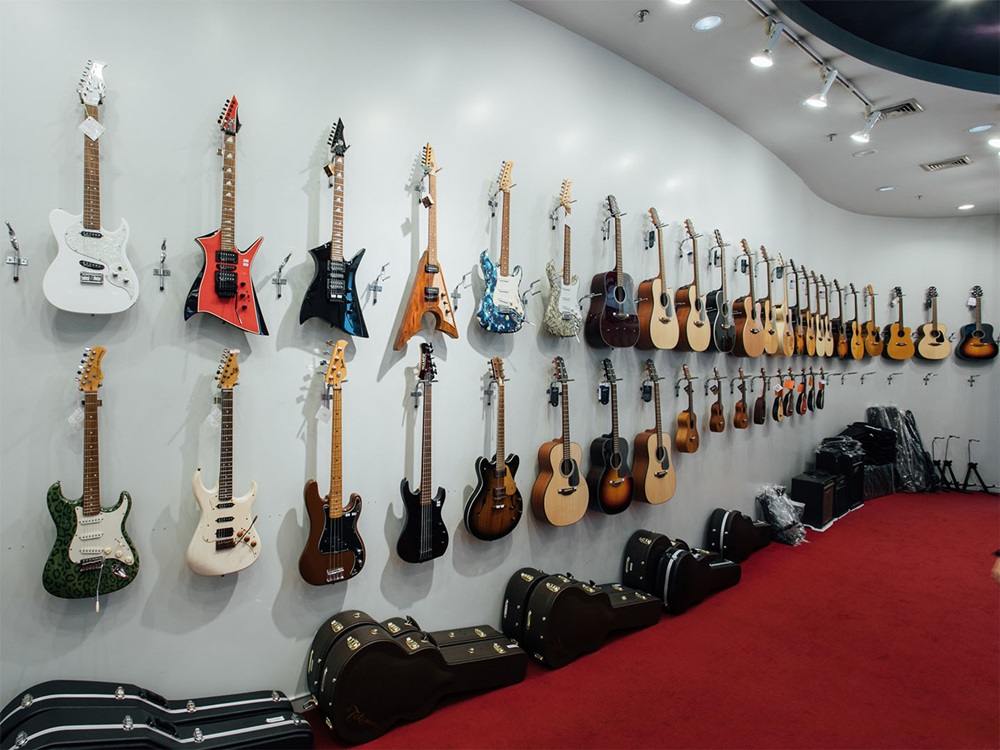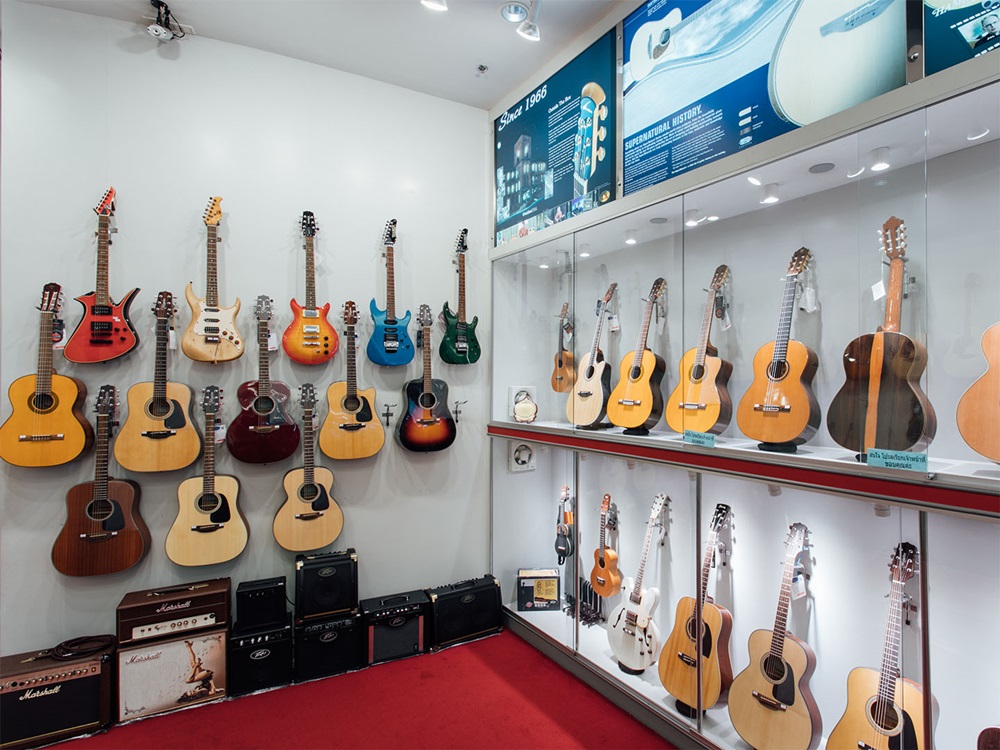 Currently, the Hi-Class Guitar Center has expanded with many branches all over the country. But one of its oldest branches happens to be situated on Siam Paragon's 2nd floor. This store selects premium instruments including acoustic guitars, electric guitars, ukuleles, as well as quality equipment and spare parts necessary for instruments. All these products have been thoroughly tested prior to being put on sale.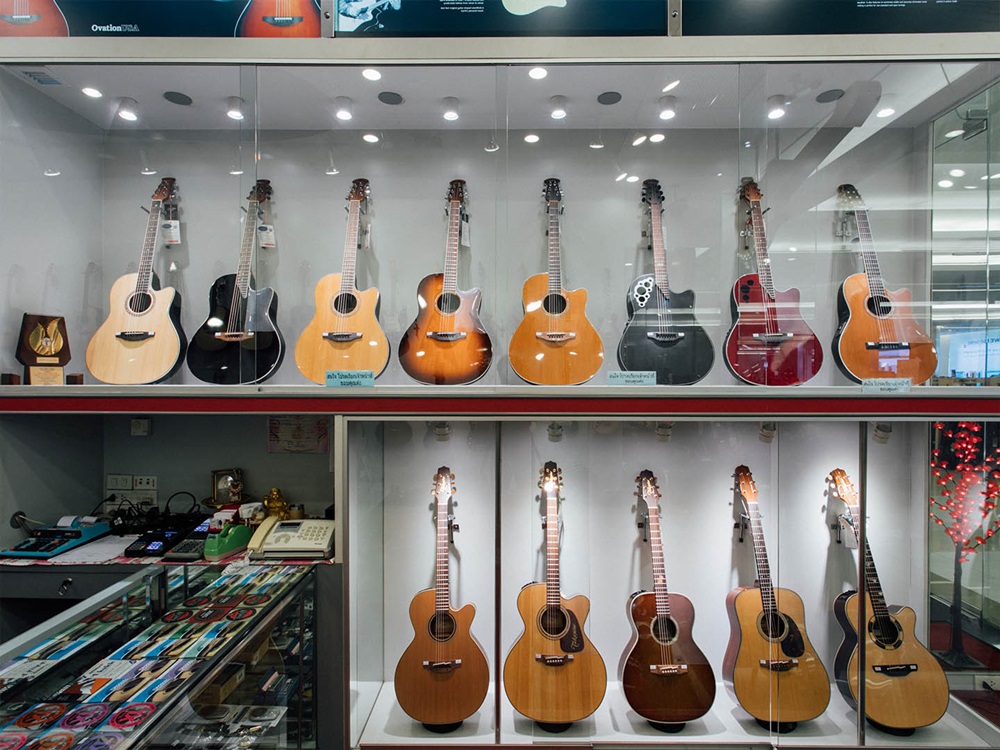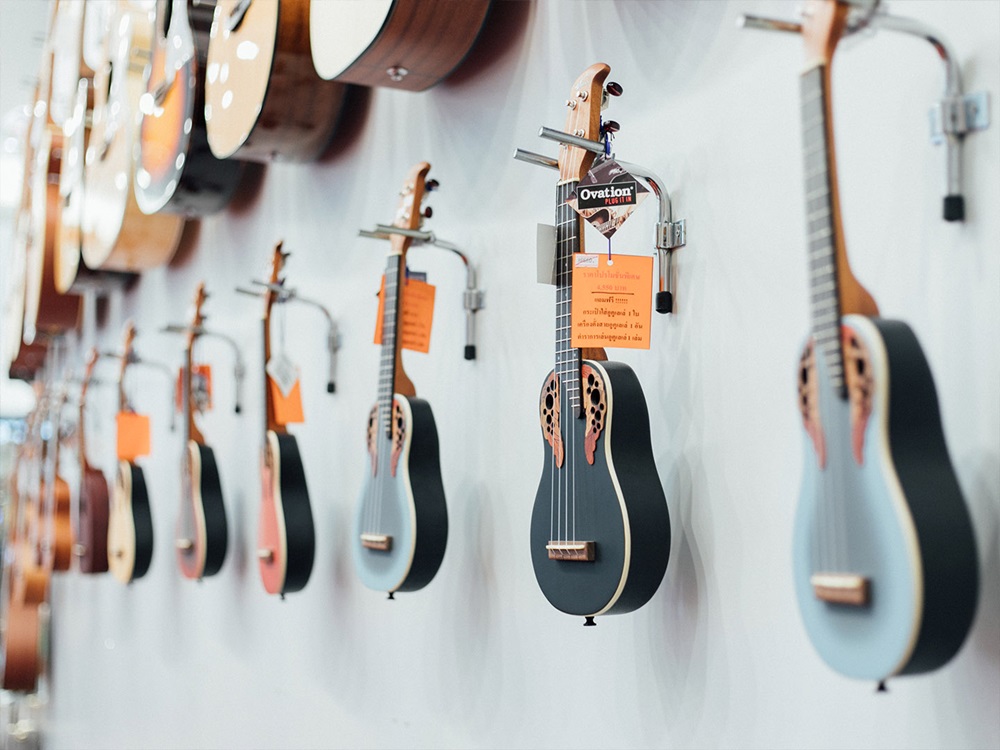 One of the guitar brands that Hi-Class Guitar Center serves as a main distributor for is "Takamine", a high-end acoustic guitar brand from Japan. Aside from the high-quality wood used in its manufacturing process, the technology that is continuingly developed by the brand helps to enhance the sound in each guitar. Then you "Ovation", also known colloquially as "turtle shell guitars", a brand of acoustic guitars with intricate wooden designs that pack their own trademark sound.
If you want a ukulele, you can now also come try one out at Hi-Class Guitar Center, 2nd Fl, Siam Paragon.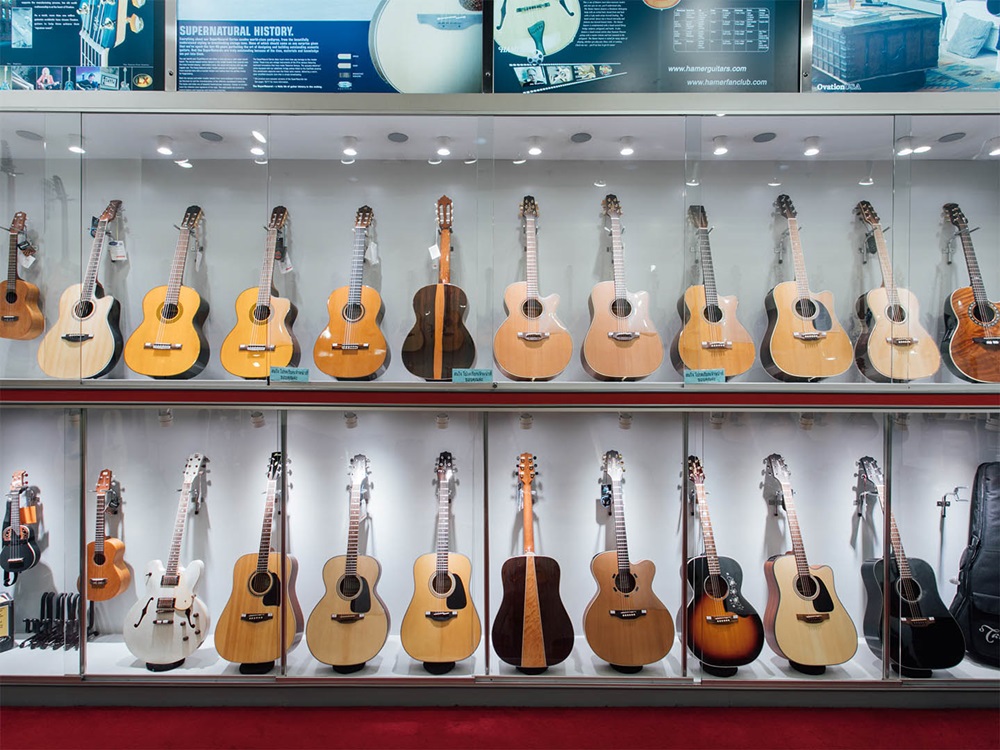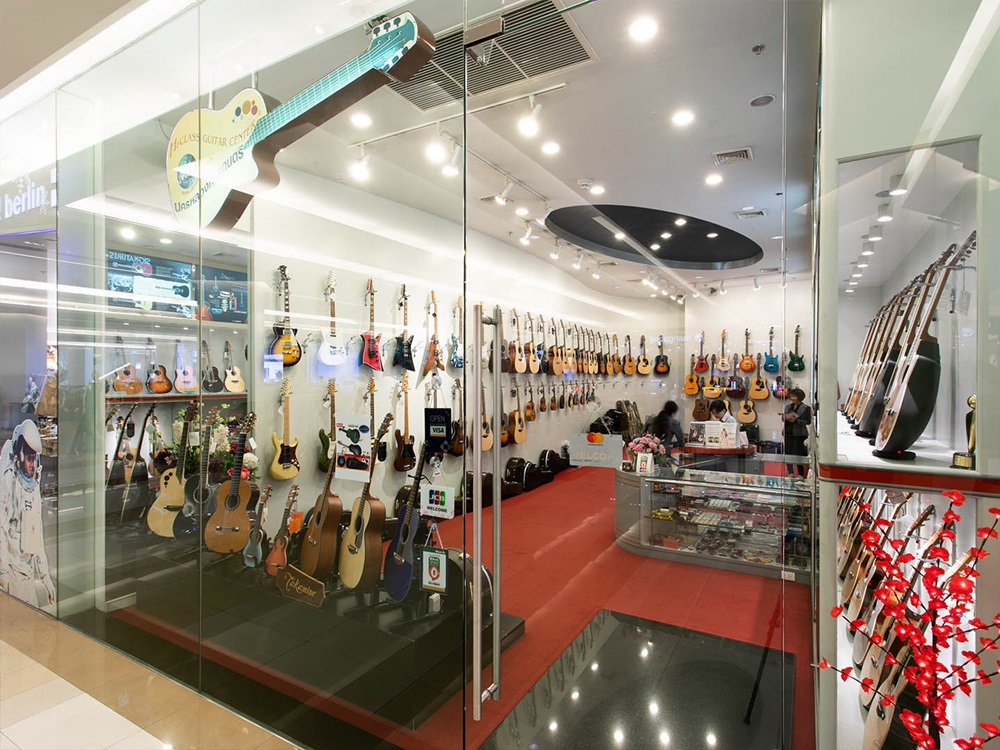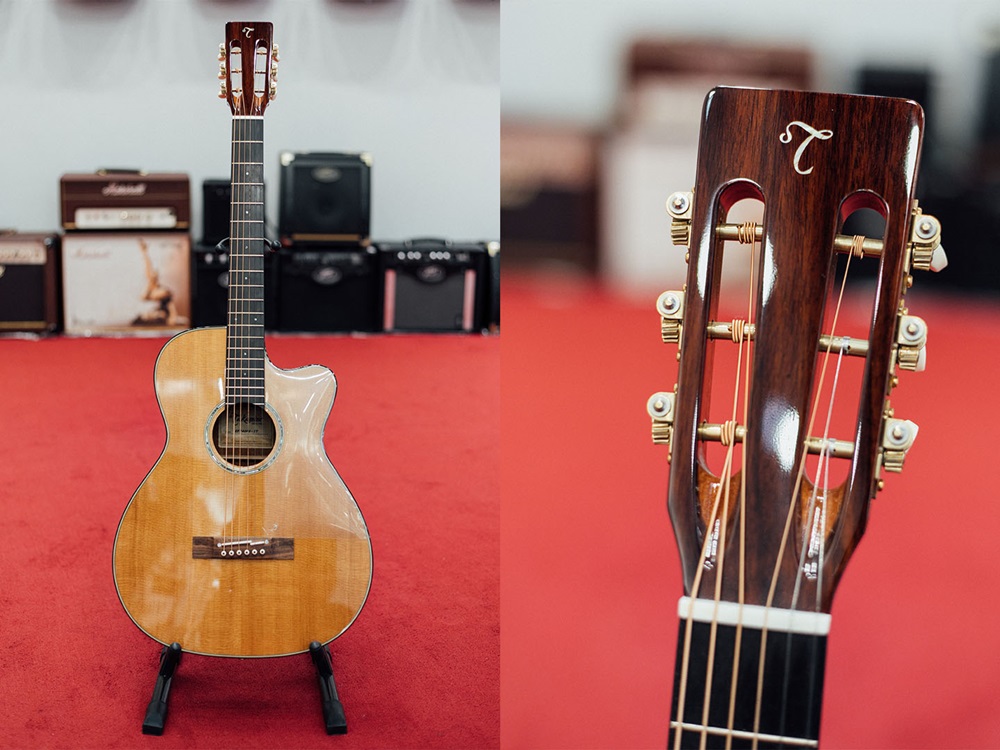 Takamine EF 740FS (Made in Japan) - 89,990 THB
Made entirely from genuine wood. Specially designed headstock. Front made from Solid Thermal Spure that is heated. The wood then dries and emanates a clear tone.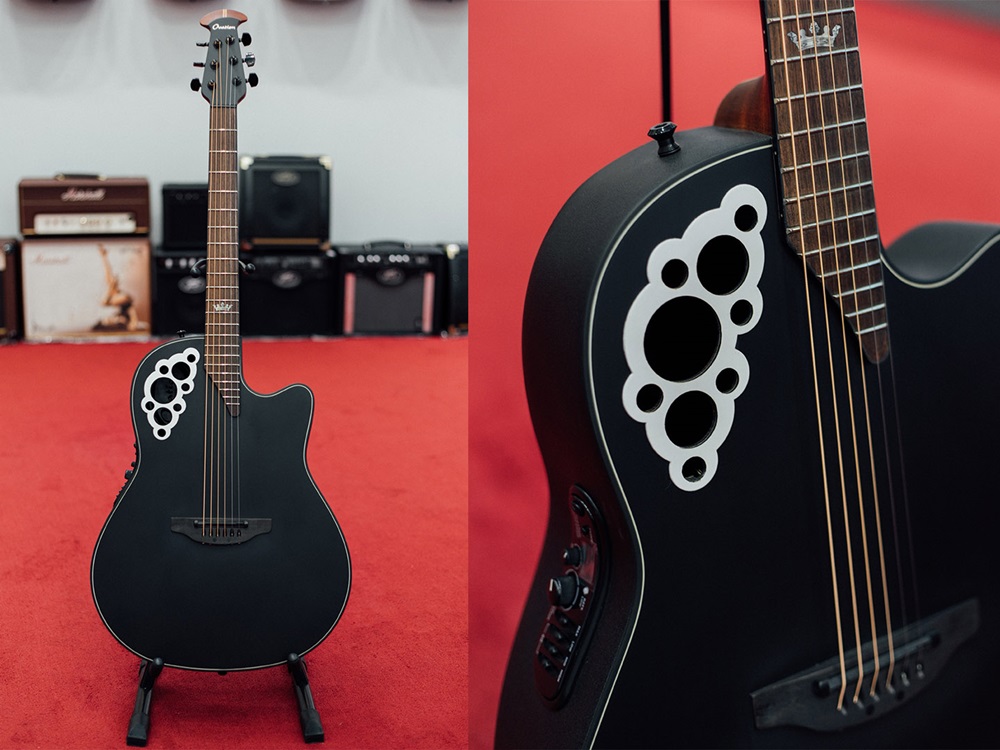 Ovation 2078KK Kaki King Signature (Made in Korea) - 42,990 THB
A black signature guitar designed by famous American musician Kaki King. Front features the signature "Ovation" soundholes. Neck features a crown-shaped inlay.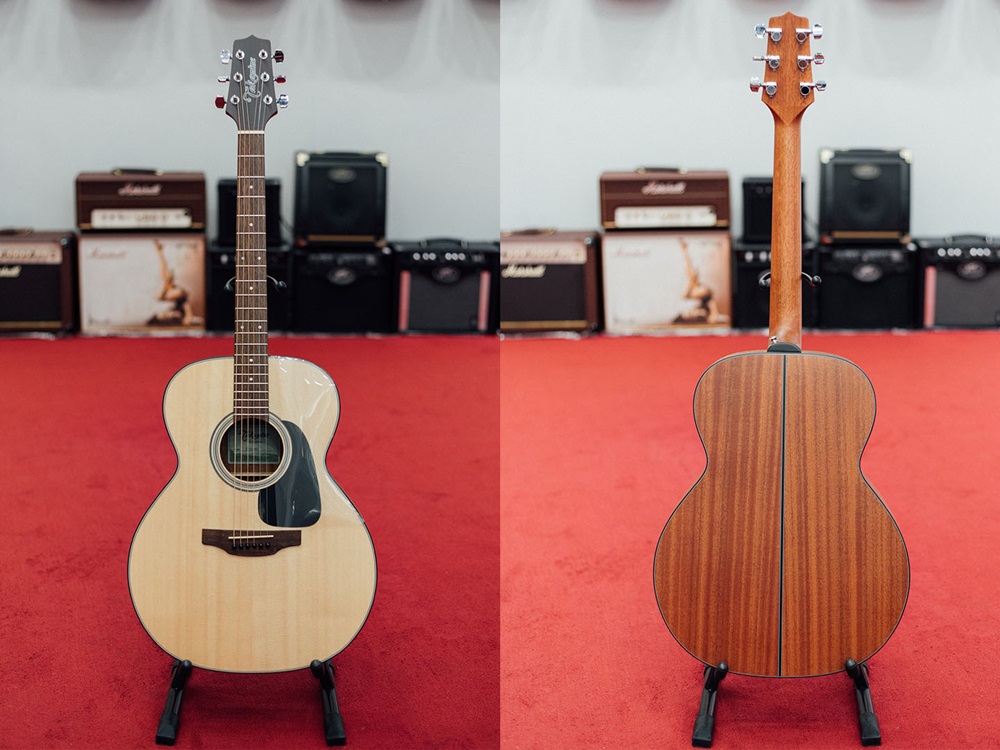 Takamine D1N - 5,990 THB
A budget acoustic guitar with all the qualities of a premium guitar. Suitable for beginner-level guitarists.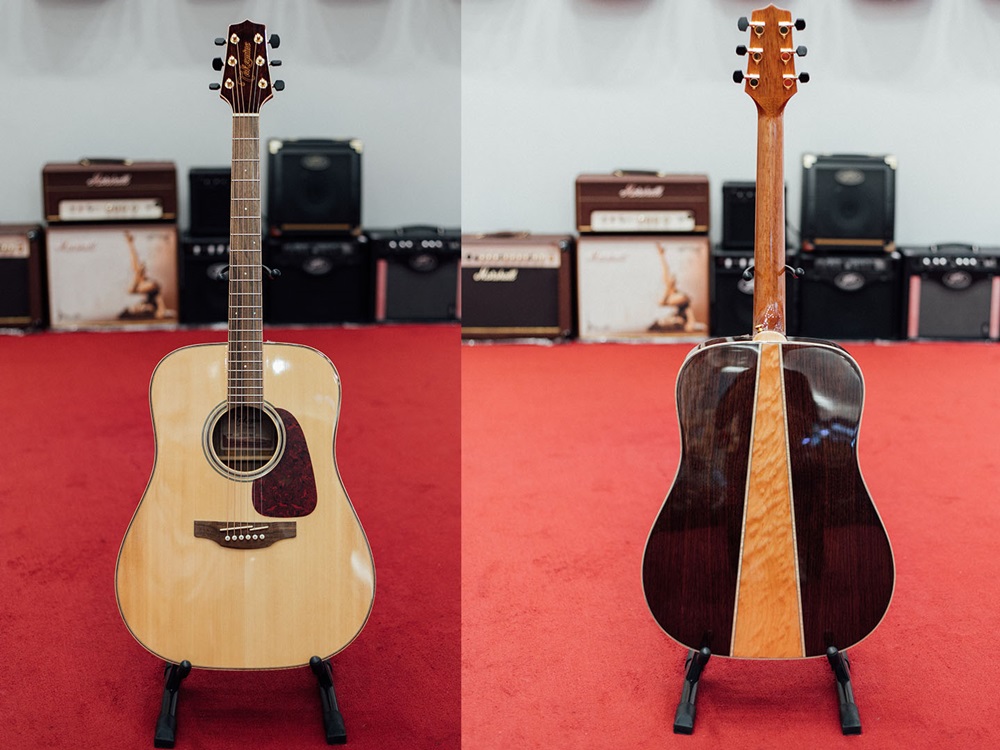 Takamine GD93 - 18,880 THB
The best-seller at Hi-Class Guitar Center. High-quality sound. Intricate, three-piece rear design.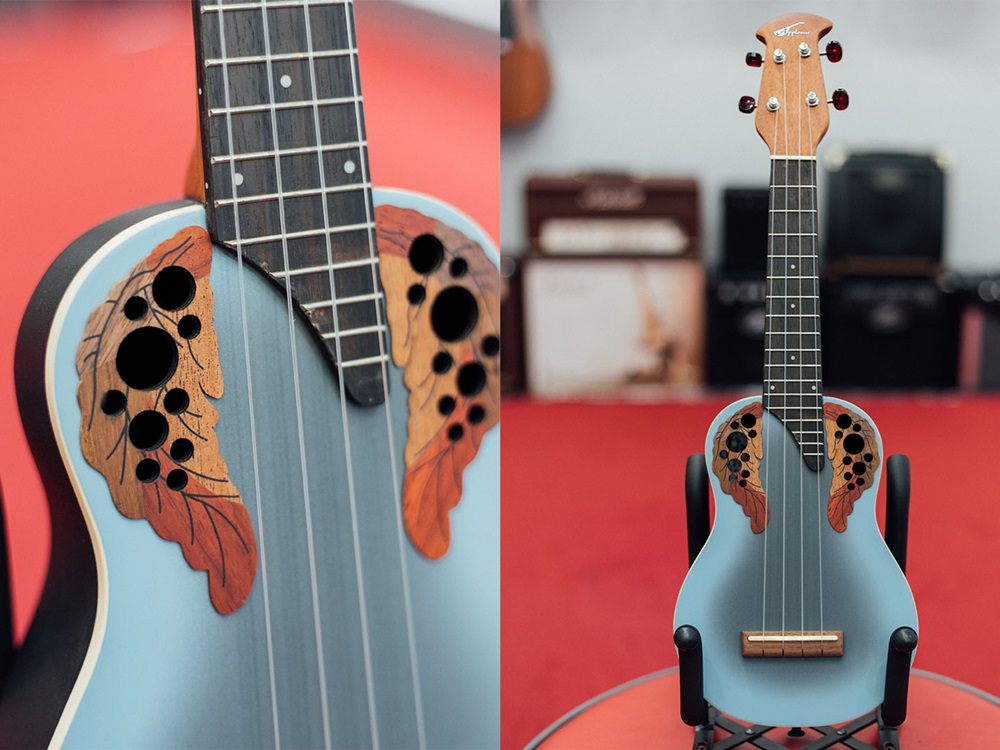 Ovation Applause Ukulele UA20 - 4,550 THB
A quality ukulele with a slick design. Affordable price as well.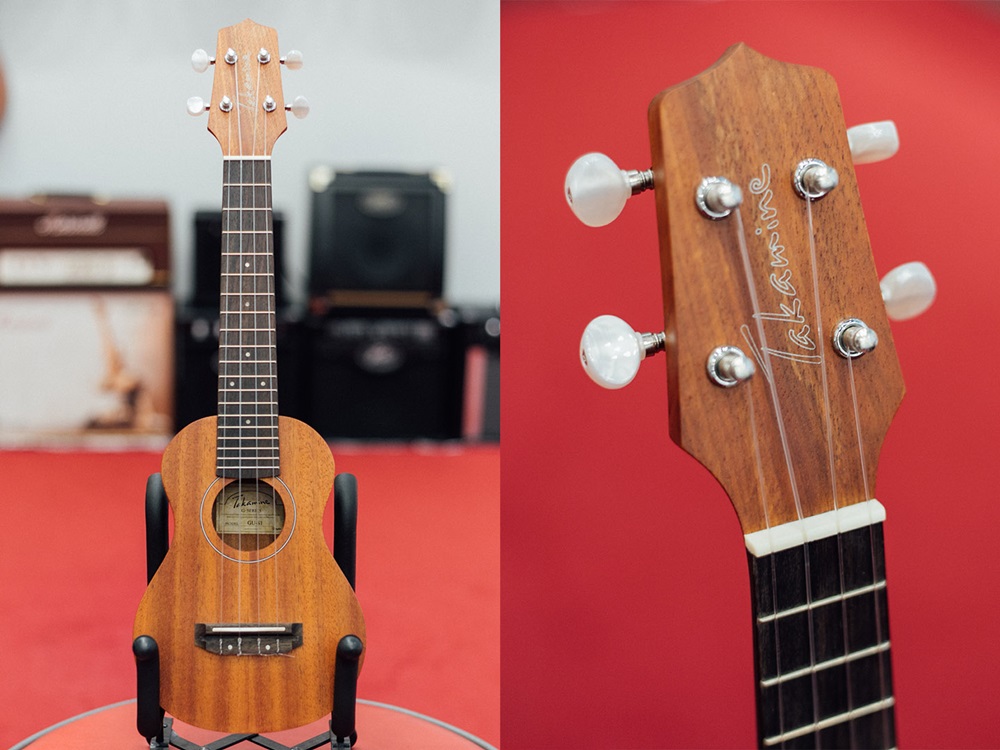 Takamine GU-S1 - 5,990 THB
A ukulele that packs a great tone with classic body wood.