Enjoy Songkran Holiday 'Festival at Kempinski'
Enjoy Songkran Holiday 'Festival at Kempinski' – Family Staycations at Siam Kempinski Hotel Bangkok

Siam Kempinski Hotel Bangkok has launched the 'Festival at Kempinski' family staycation to create a memorable Songkran holiday for families to enjoy an exclusive event and activities in an iconic urban-resort-like ambience. Book now to capture your most memorable 32-hour Songkran holiday family staycation in the summer breeze for stays from 12 to 14 April 2021 from THB 8,888 net per room per night.




The 'Festival at Kempinski' event includes one-time event access per night booked on either 13 April 2021 or on 14 April 2021 from 15:00 hrs until 18:00 hrs.:
• All-you-can-eat festival favourites, free-flow selected non-alcoholic beverages and draught beer
• Live trio band for both days and meet Thai artist, Khun Ice Saranyu, on 13 April 2021
• Giveaway, including a Nerf Super Soaker gun and welcome pack
• Garden and poolside kids' activities, including Toys"R"Us activities, balloon darts, tin tin ball, balloon-making, face painting and candy floss

In addition, the 32-hour family staycation includes:
• Breakfast for 2 adults and up to 2 children up to 12 years in existing bedding
• THB 2,000 hotel credit to use for all the hotel's operated services on regular price offers per room per suite per night
• Early check-in at 10:00 hrs and late check-out until 18:00 hrs (except for pool access and Animal Kingdom theme suites)
• *Executive Lounge privileges, including an afternoon teatime from 14:00 to 16:00 hrs and evening cocktails from 17:00 to 19:00 hrs served at Executive Lounge

Special offer! By enrolling in the KEMPINSKI DISCOVERY Member loyalty programme at kempinski.com/KIBKK1/en/account/register/, you will receive an additional 10% off on the room rate from this package.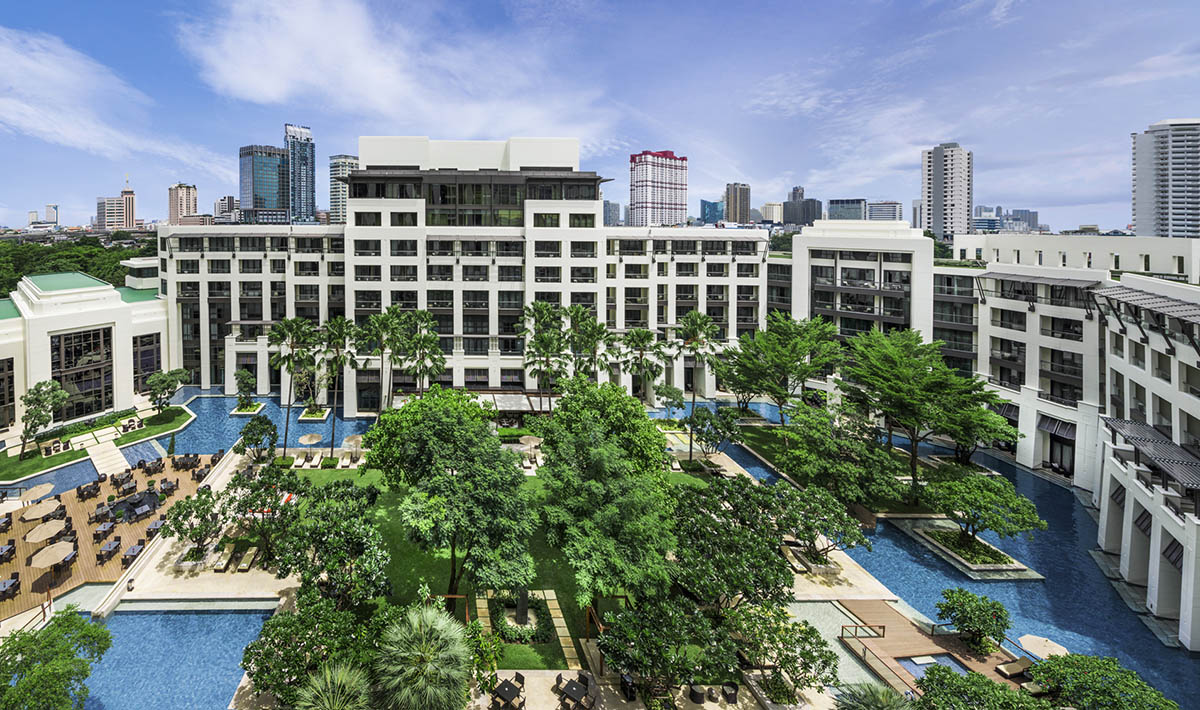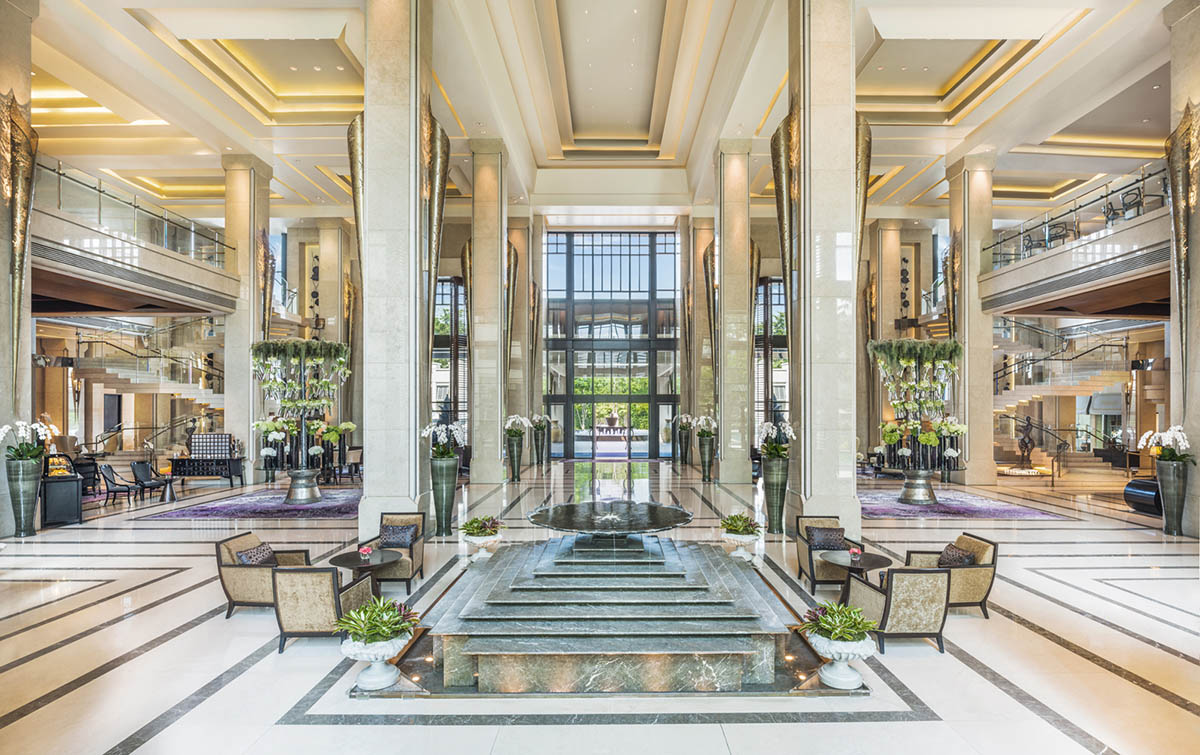 Special terms and conditions apply. For more information or to make a reservation, please book on the hotel's website at kempinski.com/en/bangkok/siam-hotel/special-offers/festival-at-kempinski-songkran-edition/, contact the Reservations Department on +662 162 9000 or email reservations.siambangkok@kempinski.com.

*Terms and conditions apply.

Spend your Songkran holiday in a peaceful urban-oasis resort in the heart of Bangkok, combining the comfort and convenience of a luxury city-centre staycation with the amazing shopping and entertainment attractions that are literally at your doorstep.

All of the guestrooms have a view over the lush green tropical garden and swimming pools. Each guestroom minibar is replenished once daily with complimentary snacks and drinks.

The beautiful ambience, coupled with the unrivalled standards of luxury and comfort and the range of exclusive services – including Sra Bua by Kiin Kiin, one-Michelin-star modern-Thai-cuisine restaurant; ALATi Mediterranean restaurant; Kempinski The Spa; Kempinski Kids Club; and more – will make your and your family's stay the ultimate urban city-resort getaway during this Songkran holiday.

Siam Kempinski Hotel Bangkok
991/9 Rama I Road · Pathumwan · Bangkok · Thailand
T +66 02 162 9000




曼谷暹罗凯宾斯基酒店- 邀您享受泼水节假期的独特家庭住宿活动
2021年4月12日至14日起

带您家人一起放松心情,享受泼水节假期的独特家庭住宿活动吧!凡在曼谷暹罗凯宾斯基酒店2021年4月12日至14日起豪华客房只要8,888泰铢起。最多可入住32个小时的住宿。加上儿童和家庭的特别活动在游泳池和花园区举办,还有更多其他优惠。

以及在下午16:30 的2021年4月13日来自特别的嘉宾歌手Ice Sarunyu会面。申请我们的会员 Kempinski Discovery Member 后,从此促销的房价中获得额外9折的房价折扣。在这点申请: https://bit.ly/30MRdr1

Festival at Kempinski特权包括:
【您可以在4月13日或14日的15:00至18:00之间进行选择参加活动】
1.) 特权适用于每间客房每晚2位成人和2位12岁以下的儿童,以便在酒店游泳池和花园区参加活动。
2.) 充满美味无限开胃小菜和饮料任您选择。
3.) 在为期2天的活动中,来自三重奏队的现场音乐。以及在下午16:30 的2021年4月13日有特别嘉宾歌手Ice Sarunyu会面。
4.) 每房每晚预订会得到一把高级水枪Nerf Super Soaker纪念品,包括一套欢迎礼包。
5.) 儿童活动其中包括玩具反斗城的特别活动,气球飞镖,掷球游戏,气球制作,脸部绘画和棉花糖。




额外特权入住32小时包括:
1.) 每间客房包含早餐2位成人和2位12岁以下的儿童。 (不包括加床服务)
2.) 每房每晚信用2,000泰铢的酒店费用以正常价格。
3.) 特殊入住时间为上午10:00退房时间为下午18:00。 (不包含泳池通道房间和主题家庭套房)
4.) *行政客房和套房可享受行政酒廊优惠,包括下午茶套餐含小点心和饮料。每间客房每晚2位成人和2位12岁以下儿童。

客房价格:
• Deluxe Room 每晚净价 8,888 泰铢
• Deluxe Balcony Room 每晚净价 9,388 泰铢
• Premier Room 每晚净价 9,888 泰铢
• Executive Room* 每晚净价 10,888 泰铢
• Executive Balcony Room* 每晚净价 11,388 泰铢
• Cabana Room (Pool Access) 每晚净价 13,888 泰铢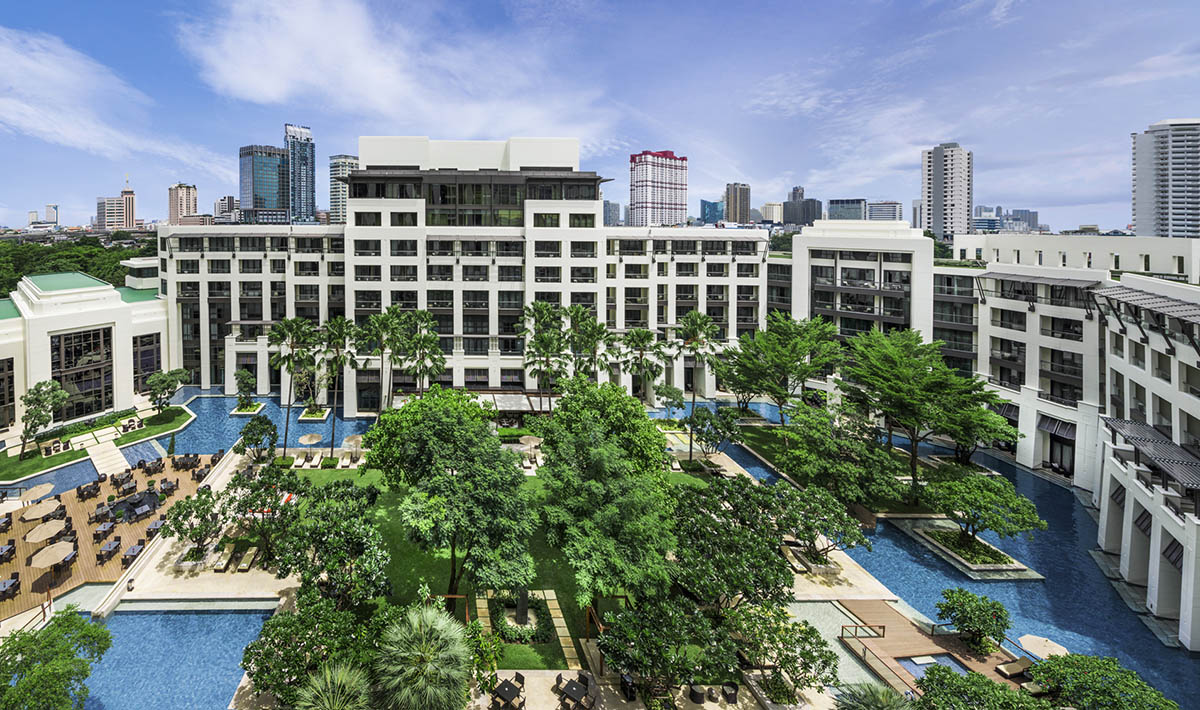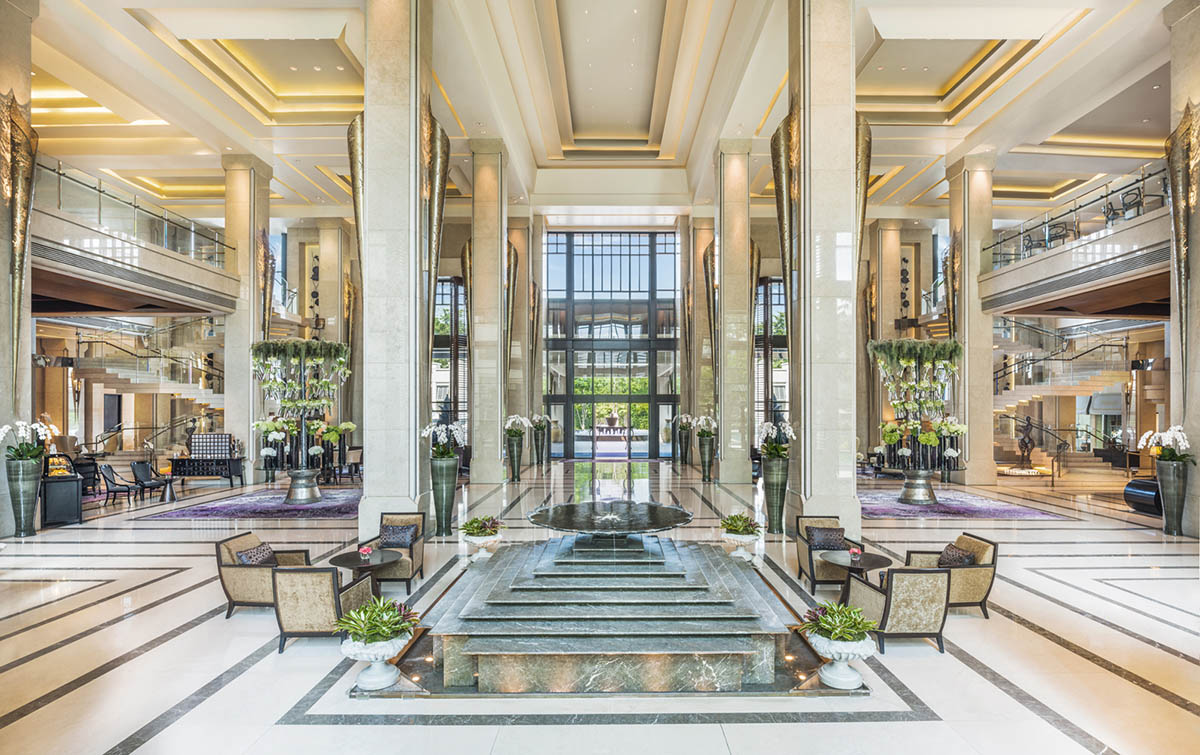 套房 价格*:
• Family Suite*/ Executive Suite*/ Garden Suite* 每晚净价 14,888 泰铢
• One-bedroom Themed Family Suite* 每晚净价 15,888 泰铢
• Two-bedroom Family Suite*/ Deluxe Suite*/ Duplex Cabana (泳池通道)* 每晚净价 18,888 泰铢
• Two-bedroom Themed Family Suite* 每晚净价 21,888 泰铢


欲了解更多信息或直接进行预订,请参阅以下详细信息:
+66 (0)2 162 9000
reservations.siambangkok@kempinski.com
网站: https://bit.ly/30JSfnE
社交媒体: @Siamkempinskihotel or
点: https://lin.ee/ldqH6n6


规则与条例:
• 从今天开始进行预订,并于2021年4月12日至14日入住。
• 此促销的房间房间数量有限。
• 额外成人服务费为每人每晚净价5,800泰铢包括加床服务,早餐和可参加1次Festival at Kempinski活动。
• 儿童加床费用为每人每晚净价2,000 泰铢。
• 此促销不能取消或更改入住日期。
• 活动可能会根据曼谷的政策和公告进行调整。